Online Therapy FAQs
---
Is Online Therapy Effective?
Studies show that online therapy can be just as effective as in-person therapy in many cases. Here's what some of the research has found:
A study published in Behaviour Research and Therapy in 2014 found that anxiety disorders can be effectively treated via online therapy. Participants in the study reported that their improvements were sustained at the one-year follow-up.  A second 2014 study published in the Journal of Affective Disorders found that online therapy is just as effective as face-to-face treatment for depression.
A 2018 study published in the Journal of Anxiety Disorders determined that online was effective, acceptable and practical health care. The study found that online therapy was just as effective as face-to-face treatment for major depression, panic disorder, social anxiety disorder, and generalized anxiety disorder.
What Are the Potential Benefits?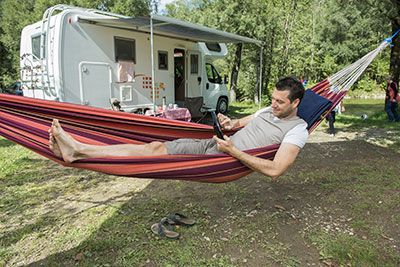 Many people enjoy the convenience of online therapy. They find it saves time since they don't have to commute to appointments.
Scheduling can also be more convenient. Live therapy appointments may be available during evenings and weekends. If you choose to communicate with a therapist via chat or messenger, you can usually do so at any time of day or night.
Are There Any Drawbacks to Online Therapy?
Some people may feel that online therapy is a bit impersonal compared with face-to-face treatment. In addition, therapists aren't able to read body language in the same way (even if video chats are used).
How Do I Communicate With an Online Therapist?
Some sites offer multiple ways to communicate, such as text messaging, audio messaging, and video messaging. Others allow for phone calls and video calls.
How Do I Pay?
Most major teletherapy sites do not accept insurance. Usually, you can pay via credit card online directly with your therapist.
Are the Therapists Licensed Professionals?
Online therapists should be licensed to provide in-person treatment as well as online therapy. Any reputable site will explain what type of license the mental health professionals hold.
Is Online Therapy Good for Everyone?
Most online therapists give information on their website about who is a good candidate for their services and who isn't. Online therapy typically isn't recommended for individuals who are actively suicidal or those who are experiencing psychosis.
Are All Types of Therapy Available Online?
No. Some types of therapy aren't offered online. Play therapy, sand tray therapy, or EMDR, for example, are usually only available at in-person sessions. Most other types of therapy can be delivered online, however.
Can I Get Medication Online?
Some offer psychiatry services. They are typically able to prescribe medications, such as antidepressants or anti-anxiety medication that can be picked up at your local pharmacy. Websites like Onlinetherapywell.com that do not use psychiatrists so not offer medication.
How Long Does Therapy Take?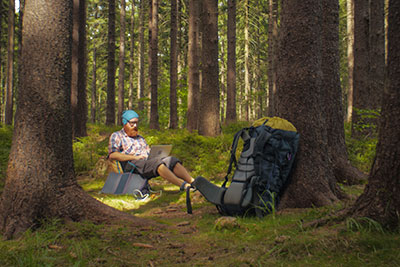 It depends on your treatment needs. Some people only exchange messages for a short time or only attend a few appointments. Other people use online therapy as a long-term resource.
How Often Can I Talk to My Therapist?
This varies greatly depending on your needs, preferences, and the therapy site you choose. You might exchange messages with an online therapist several times per day. Or you might attend one video chat per month. It all depends on your therapist's recommendations and what works best for you.
What Types of Issues Can Be Treated Online?
Most mental health issues can be treated online. Depression, anxiety, stress-related issues, panic disorder, and even substance abuse problems are usually appropriate for online therapy.
Is Online Therapy Secure and Confidential?
Licensed mental health professionals must follow laws and ethical codes that ensure confidentiality. You'll want to check with your provider on how they ensure your information will be kept secure. Some websites allow you to use a nickname when you sign up so you don't have to give your full name.
Will I Always Work With the Same Therapist?
Most online therapy websites will allow you to communicate with the same therapist each time you log in. If you prefer to change therapists, you can usually request to do so as well.
What This Means For You
Online therapy can be an effective, confidential, and convenient way to access mental health services. Many therapists are now offering online treatment as a result of the coronavirus pandemic. If you are interested in trying online therapy, research your options before deciding which website or app will work best for your needs.
References
Andrews G, Basu A, Cuijpers P, Craske MG, McEvoy P, English CL, Newby JM. Computer therapy for the anxiety and depression disorders is effective, acceptable and practical health care: An updated meta-analysis. J Anxiety Disord. 2018 Apr;55:70-78. doi: 10.1016/j.janxdis.2018.01.001.
Nordgren LB, Hedman E, Etienne J, et al. Effectiveness and cost-effectiveness of individually tailored Internet-delivered cognitive behavior therapy for anxiety disorders in a primary care population: A randomized controlled trial. Behaviour Research and Therapy. 2014;59:1-11. doi:10.1016/j.brat.2014.05.007
Wagner B, Horn AB, Maercker A. Internet-based versus face-to-face cognitive-behavioral intervention for depression: A randomized controlled non-inferiority trial. Journal of Affective Disorders. 2014;152-154:113-121. doi:10.1016/j.jad.2013.06.032