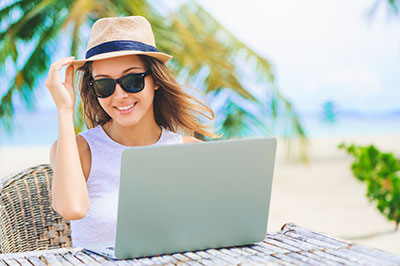 With the increased popularity of online therapy  many people are wondering if it can be as effective as in-person counseling and if it can treat psychiatric disorders such an clinical anxiety.
In turns out that there are a number of reasons why someone might be interested in online therapy for their anxiety, ranging from lack of access to traditional therapy to difficulty leaving home due to anxiety.
Whatever the reason for choosing online therapy, it's useful to learn more about  the various approaches and options for remote therapy prior to trying it. Plus, there are some approached that can be more effective for treating anxiety — at least in some people.
Online Therapy Approaches
It's helpful to know what type of therapy an online therapist is providing for anxiety. While some therapists focus on one form of treatment, most use a combination of treatment modalities depending on the type of anxiety.
Common forms of therapy that are offered include cognitive-behavioral therapy (CBT), psychodynamic therapy, and dialectical behavioral therapy (DBT). These forms of therapy help the person to manage anxious thinking, deal with troubling situations and learn how to tolerate stress.
Whether therapy is remote or in-person, session focus no changing how the client perceives external events and how they react to them. Another important intervention is learning coping strategies and self-care techniques that can be used outside of therapy and when therapy is over.
Types of Anxiety Treated With Online Therapy
Virtually any type of anxiety can be treated with online therapy. Most any problem anything that someone would see an in-person therapist for can also be helped by an online therapist. The exception to this would be types of diagnostic testing that require a person to see a psychologist or psychiatrist face-to-face.
If someone has previously been diagnosed with an anxiety disorder such PTSD, panic disorder, social anxiety disorder (SAD), a specific phobia, obsessive-compulsive disorder (OCD), or generalized anxiety disorder (GAD), the odds are that an online therapist can help the person manage symptoms and provide strategies to cope.
While anxiety is an innate response to stressful situations, also called the fight or flight response, it's possible to re-learn the ways we respond to it. For example, if someone experiences physical symptoms of anxiety such as panic attacks, headaches, or fatigue, a therapist can suggest relaxation techniques that calm the mind and body.
Online therapy uses the exact same strategies that a person learns from an in-person therapist, like  managing negative thinking, achieving useful goals, overcome personal obstacles, and building self-confidence. By learning strategies for managing stress, the client improves not only anxiety but overall wellness.
Most people who suffer from anxiety have difficulty managing thoughts, emotions and feelings, and develop habitual ways of responding that can make anxiety worse. A good online therapist can help you reveal patterns that need changing leading to better decision making and anxiety relief.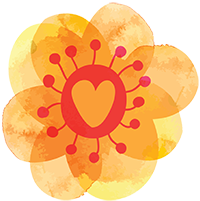 References
Almlöv J, Carlbring P, Källqvist K, Paxling B, Cuijpers P, Andersson G. Therapist effects in guided internet-delivered CBT for anxiety disorders. Behavioural and Cognitive Psychotherapy. 2011;39:311–22.
Andersson G, Carlbring P. Commentary on Berger, Hohl, and Caspar's (2009) internet-based treatment for social phobia: a randomized controlled trial. Journal of Clinical Psychology. 2009;65:1036–38.
Boettcher J, Berger T, Renneberg B. Internet-based attention training for social anxiety: a randomized controlled trial. Cognitive Therapy and Research. 2011;36:522–36.
Andrews G, Basu A, Cuijpers P, Craske MG, McEvoy P, English CL, Newby JM. Computer therapy for the anxiety and depression disorders is effective, acceptable and practical health care: An updated meta-analysis. J Anxiety Disord. 2018 Apr;55:70-78. doi: 10.1016/j.janxdis.2018.01.001. Epub 2018 Feb 1. PMID: 29422409.
Nordgren LB, Hedman E, Etienne J, et al. Effectiveness and cost-effectiveness of individually tailored Internet-delivered cognitive behavior therapy for anxiety disorders in a primary care population: A randomized controlled trial. Behaviour Research and Therapy. 2014;59:1-11. doi:10.1016/j.brat.2014.05.007
Wagner B, Horn AB, Maercker A. Internet-based versus face-to-face cognitive-behavioral intervention for depression: A randomized controlled non-inferiority trial. Journal of Affective Disorders. 2014;152-154:113-121. doi:10.1016/j.jad.2013.06.032